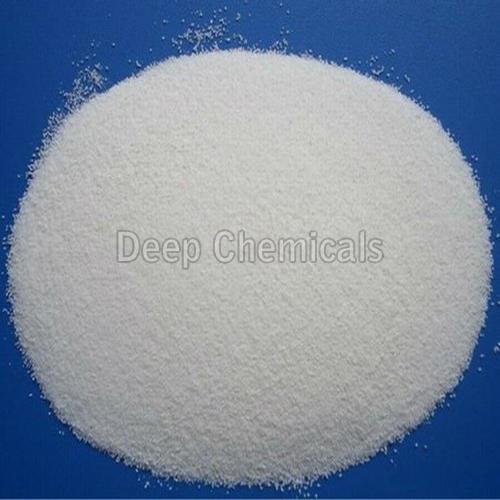 Zinc Sulphate happens to be an inorganic compound. It was historically known as 'white vitriol'. Zinc Sulphate has many uses. It plays an important role in medical usage. Zinc Sulphate helps in treating and preventing low levels of zinc. It is used as a dietary supplement. Zinc Sulphate is an inorganic compound. Zinc is also used to stop or control moss growth on roofs. Zinc Sulphate is an important ingredient in numerous functions in the body which includes the immune system functioning as well, cell division, wound healing, synthesis of protein, etc. Zinc sulphate present in eye drops gives you ease from irritation and help reduce redness.
Zinc Sulphate Powder
Zinc Sulphate is essential as it helps your body inside and out. When it comes to skin, skin sulphate is helpful for your acne and acne-related scares. With several zinc sulphate suppliers in Ahmedabad, selecting the one that can suits one's requirement can be a daunting task.
There are various other uses of zinc Sulphate, they are also very useful for agriculture sprays, for industrial use, fertilizers, animal feeds, etc. Zinc sulphate helps you achieve sound sleep as it helps in the metabolism of melatonin. Zinc sulphate is also used as an electrolyte in the process of electroplating, it is also used in dyeing as well.
Zinc sulphate has some side effects as well. If you consume zinc sulphate in excess, it may result in abdominal pain, vomiting, headache and tiredness, nausea, irritating to eye, etc.
Zinc sulphate powder is produced by mixing any zinc-containing material with sulphuric acid. Zinc containing material can be a metal or mineral or an oxide.
Major Benefits of Zinc Sulphate Powder
• It is considered to be the scientifically proven supplements for horses
• Plays an important role in normal bones maintenance
• Helps in the normal metabolism of fatty acids
• In the medical industry, it is used in making lozenges in order to combat multiple throat infections.
• Effective in treating cold, flu as well as infections.
• Perfect enough for boosting the overall growth of hair and nails.
• Perfect enough in preparing skin creams and does in several cosmetic industries.
• Perfect enough in the field of agriculture.
• Can be combined with animal feeds to enhance production.
India is a leading supplier of zinc sulphate powder. The manufacturer makes sure that the zinc sulphate powder being offered is of high quality and can be brought in use for multiple purposes. The zinc sulphate powder supplier Gujarat is a group of industry experts whose prime intention lies in producing optimum quality products.
Conclusion
Zinc is a mineral that occurs naturally. It is an important ingredient that helps in the growth and development of body tissues. Zinc Sulphate for medicals use should be consumed orally or through injection in veins directly. Zinc is basically very important for your body cells as well as various organs such as liver, kidney, bones, muscles, pancreas, eyes, etc. Zinc Sulphate is considered to be important in parenteral nutrition. Hence, zinc sulphate is highly important. Zinc Sulphate powder is manufactured all over India.